Most people wonder about security concerns when they rent a storage unit. It's normal to wonder about how safe your things will be when you can't keep a constant eye on them. Depending on what you're storing in the unit, you may want to opt for higher security features to keep them safe.
Modern storage facilities make security a priority. While security measures will undoubtedly vary from location to location, most owners and managers realize that their customers want more protection, not less.
These days, you can find things like CCTVs, keycard access control, and even smart technology like mobile apps that keep your property safe around the clock. Of course, how much security you want will impact what you pay for your storage unit, but peace of mind is worth the price if you're storing valuable items or treasured family heirlooms.
Here's what you should look for in terms of security when you rent a storage unit and some things you can do to keep your items as safe as possible.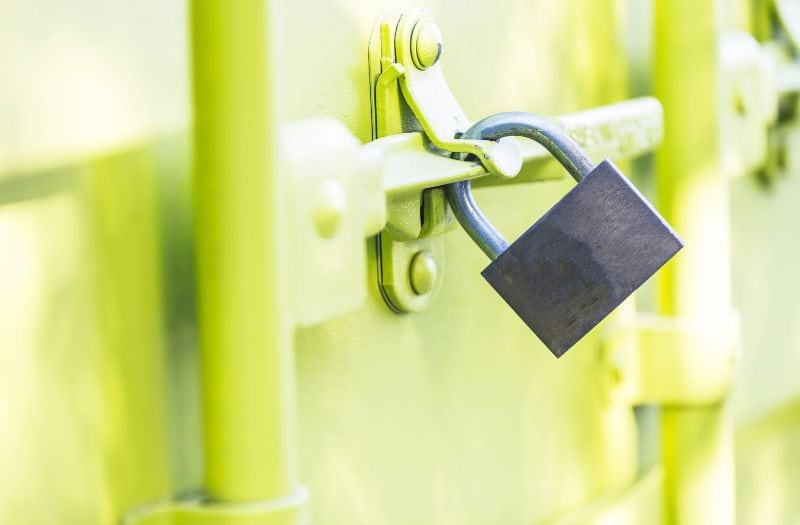 Choosing the Right Self-Storage Unit
Deciding which storage facility to rent is probably the biggest factor in keeping your items safe. Ideally, they'll have some of the following security features:
Cameras
Gates & Locks
24/7 On-Site Security
Individual Locks on Units
Appropriate Lighting
Fencing
These are some standard security features that deter crime and prevent customer losses. However, if you need additional security, you should look for facilities with stricter access controls like personal entry codes, keycard access, and more.
Read Reviews Before You Rent
Checking out the online reviews before you rent is a great way to avoid any unnecessary security risks. A quick online glance will tell you whether other customers have dealt with frequent security issues. If you notice that theft, property damage, and other issues happen a lot, then it's probably a place you should avoid.
Conversely, go with places that have glowing reviews. Rent a storage unit where you can expect management to respond quickly to your concerns and address any safety issues promptly.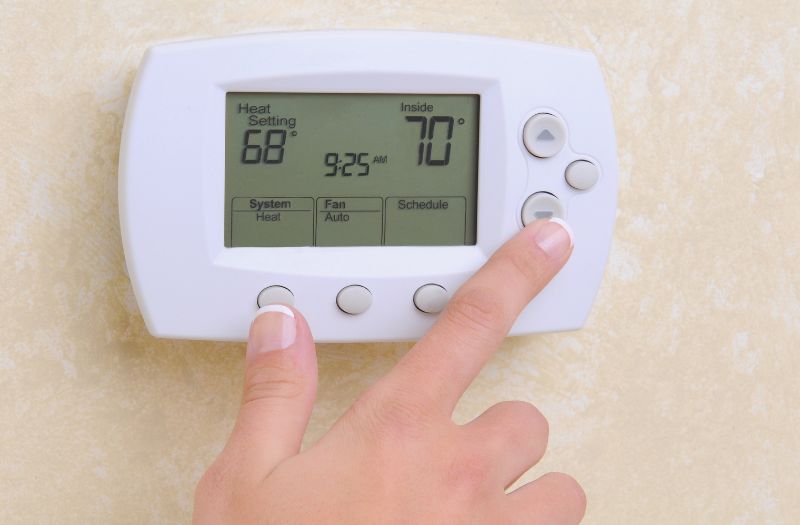 Keeping Items in Your Storage Unit Safe
Of course, keeping your property safe from criminals is only one aspect of safety. How you store things, how long you store them, and other factors will affect how your items survive inside a storage unit.
Here are some things you should do to keep your items in excellent condition and avoid any unwanted damage.
Consider the Temperature
Storage units can get very hot in the summer under direct sunlight. Heat will be an issue if you want to keep delicate items inside, like clothing, furniture, and other fabric items. If you are worried, you should rent a climate-controlled self-storage unit. It will cost you a bit more, but you won't have to worry about your stuff baking in the heat.
Preventing Water Damage
Sometimes storage units flood in heavy rain or when some freak accident happens at the facility. For example, if a pipe bursts, there may not be much you can do to stop water from getting on the floors of your unit. That's why it's a good idea not to keep things on the unit's floor. Instead, keep things on shelves or blocks to avoid water damage.
Avoiding Pests
Good storage facilities go to great lengths to eliminate and prevent pests. However, storing food and other items that attract rodents and other animals is a considerable risk. They'll rummage through your unit, looking for what they can find, and ruin a bunch of your stuff. So don't keep food in self-storage units.
Use Air-Tight Containers
Keep them in sealed, air-tight plastic containers for any items you're worried about. This will prevent any sort of mold growth or musty smell if you're storing them long-term. In addition, you can find some terrific storage bin options for a good price online.
Keep Things Covered
Throwing a plastic tarp over a couch or mattress is another fantastic way to keep things in top condition for longer. They stop dust and other debris from settling on the fabric to keep your property looking new.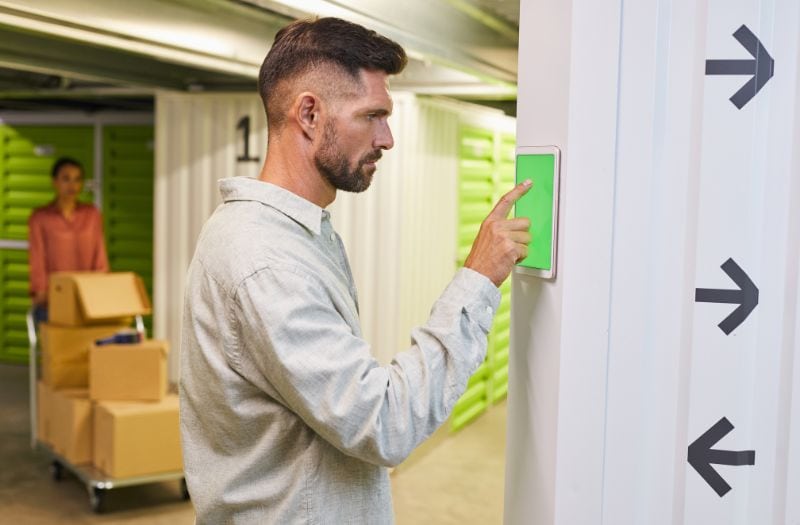 Visit Your Storage Unit Regularly to Keep Your Property Safe
Too often, people rent storage units and stick family items or extra stuff inside and don't visit the unit for years. While a good facility will prevent anyone from illegally accessing your unit, visiting the unit regularly is still a good idea.
Also, taking regular trips to your unit will help you spot any issues early and limit any potential property damage. For example, if you're storing liquids inside your unit, you'll never know if something spills unless you open it up. Visiting your unit will also help you head off any mold outbreaks or deal with other damage concerns.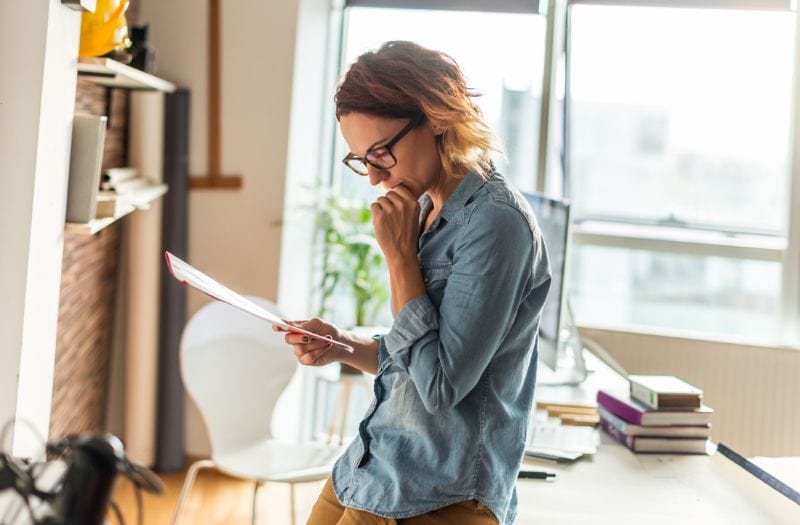 Follow the Storage Facility Guidelines
Finally, one of the best ways to keep belongings safe in a storage unit is to follow the facility's rules. They are there for a reason, to keep personnel working there safe and to avoid any damage to customer property.
Facilities typically restrict fireworks, firearms, flammable items, and anything combustible. In addition, they'll prevent people from storing anything toxic that could release dangerous fumes into neighboring units.
Before you rent, look at the lease agreement and ensure you're following it to prevent any issues. If you ever have any questions, ask your facility manager! They are there to help make your rental a success and something you will enjoy for years, potentially.
If you're curious about how you can keep your things safe, bring it up with them. They have years of experience that can help you avoid common mistakes people make when they first start storing things in a storage unit. And, always ask about questionable items before you put them in the unit. You never want to store something that shouldn't be there that can damage your property and someone else's. When in doubt, bring it up and get clarification from the management team.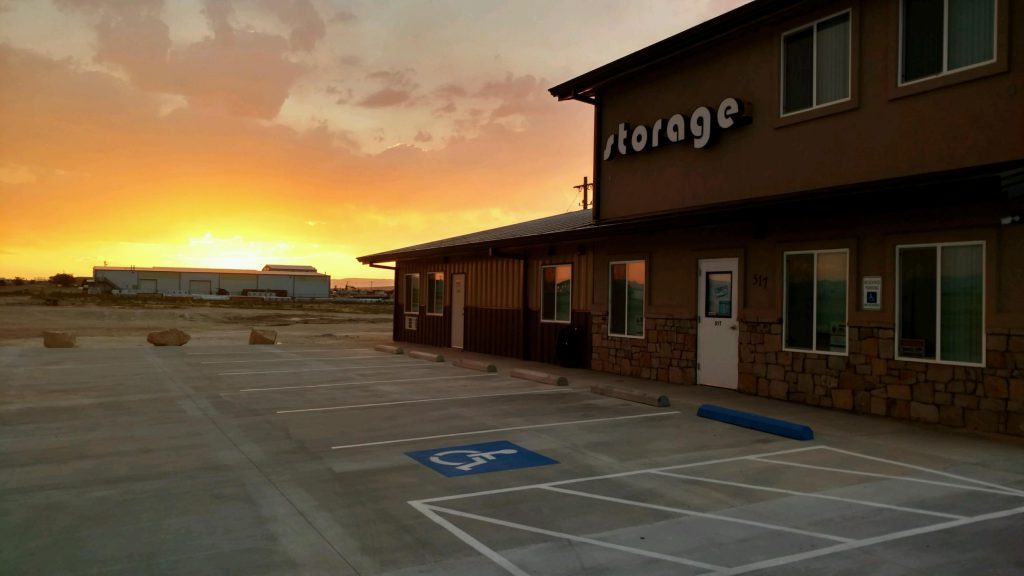 If you're looking for a storage facility to store your belongings, Armor Storage has got you covered in this department. Here at Armor Storage, we offer a wide range of unit selections and top-notch security. To learn more about our self-storage facility, please check out our website at http://armor-storage.com/.