Living in small spaces often means you have to go without many of the trappings of larger spaces. For example, there's typically less room for all of the kitchen appliances you love, and you're always going to negotiate with yourself in your head whenever it's time to buy something new.
Everything from buying furniture to getting new clothes can be challenging because you're always wondering how much space you have and where you'll put things. Unfortunately, living in the city makes things like closets and cabinets a luxury.
If you're living in a small space, there are some strategies you can use to maximize storage space and avoid getting rid of things you love. Here are some great ideas for where you can put things and get the most out of your space!
Use Vertical Storage as Much as Possible
In small spaces, it's vital that you take advantage of vertical storage as much as you can. Thankfully, there are tons of effective storage options that you can buy online or at your local home goods store.
Here are a few examples of what you can do: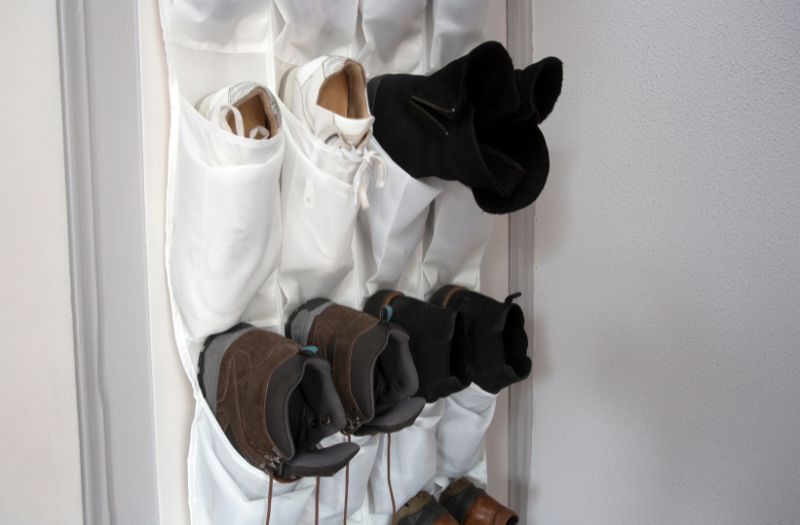 Door Hanger Shoe Racks
Buy a rack that hangs on the back of your door and put it in your bedroom. These racks come with slots for several pairs of shoes, so you can keep your shoes clean in their own compartments versus tossing them in a tub somewhere altogether.
Install Wall Shelves
Put custom shelves on wall space that you're not using. For example, spaces above beds are a great location for shelving units where you can keep extra stuff that you don't always need.
Storage Bins in Closets
If you do have closets, you should take advantage of the space from the floor to the bottom of where your clothes hang. You can buy some storage bins with shelves in them and stick them in your closets for bathroom items, shoes, winter clothes, and other items.
Hang More Clothes
Speaking of closets, people in small spaces should hang as many of their clothing items as possible. Hung clothing takes up much less space than clothes in drawers. In addition, hanging your clothes can help you eliminate the need for another bulky dresser in your apartment or house.
Use Shelving Units
Shelving units are a fantastic way to store things vertically. There are several great options and shelves that you can space out as much as you need. In addition, you can insert more shelves to eliminate the space between them, so you can fit more things and stay better organized!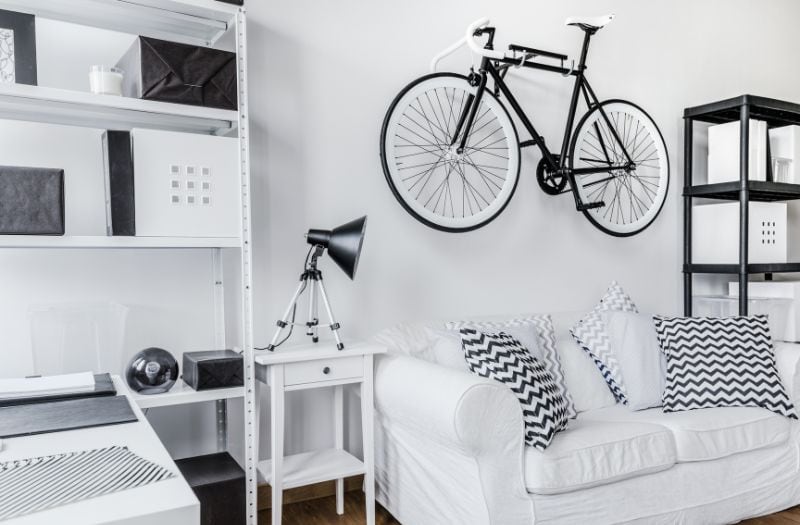 Hang Bikes & Other Equipment
If you have a bike, scooter, or other outdoor recreational equipment, consider storing them on walls or handing them from the ceiling as well. You can buy bike racks that attach to walls or ceiling beams to keep your bikes out of the way.
These are just a few vertical storage ideas you can use to maximize space and declutter small spaces.
Get Creative with Space
Finding creative ways to store things in small spaces like city apartments will make organizing your stuff a lot easier. Here are some examples of where you can put stuff in non-traditional storage spaces.
Under the Beds
Storing things under your bed keeps them out of sight and within arm's reach. People do well by storing things like seasonal clothing items, extra sheets, and even toiletries under their beds. You can buy clear containers with wheels on them that easily slide in and out from under your bed. Just stick a label on them, and you'll stay much better organized.
If you're looking for more space, then you can elevate your bed! First, find something you can put your bed posts on to give yourself a few extra inches. LIfting beds is something college students have done for decades to get more storage space out of small dorm rooms.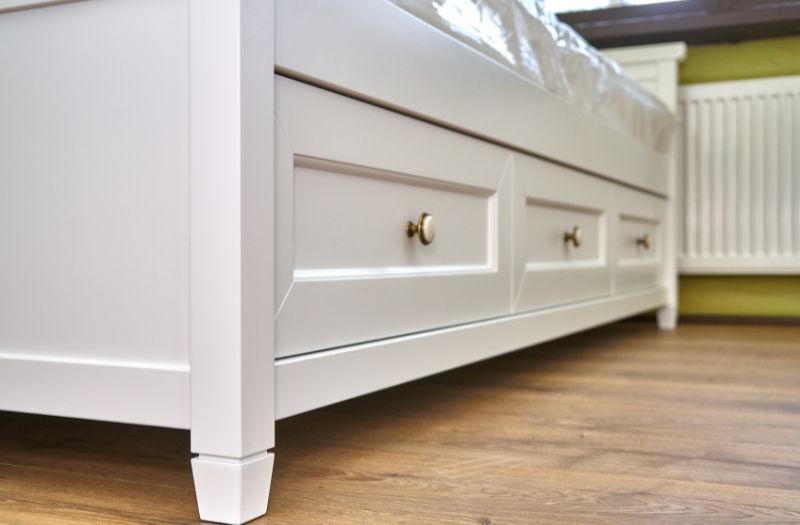 Furniture with Storage
If you're living in a small space, then you're probably always thinking about buying things with compartments. Whether it's a couch with a storage shelf underneath or a foyer bench with shoe storage, buying the right furniture can give you a ton of added space!
Hooks & Pegs
Wherever possible, installing hooks and pegs on your walls is a terrific way to store items you use frequently. In small spaces, the ability to hang a purse or a coat when you walk through the door will save you time and keep your items in better condition.
Above Doorways
This might not be an option for renters, but owners who live in small spaces may want to take advantage of empty spaces above doorways. Installing custom cabinets over doorframes is a great way to find space for pots, pans, mixers, and other kitchen items. In addition, you can store extra pillows up there and other items you don't need every day.
How to Use Self-Storage Units to Free Up Space
Every year, more and more people discover the benefits of self-storage units that help them live more comfortably in small spaces. People store business inventory in them, family heirlooms, and a variety of other items. With a storage unit, you don't have to worry about where you'll put things, and they're usually in striking distance to make putting things inside or taking them out a breeze.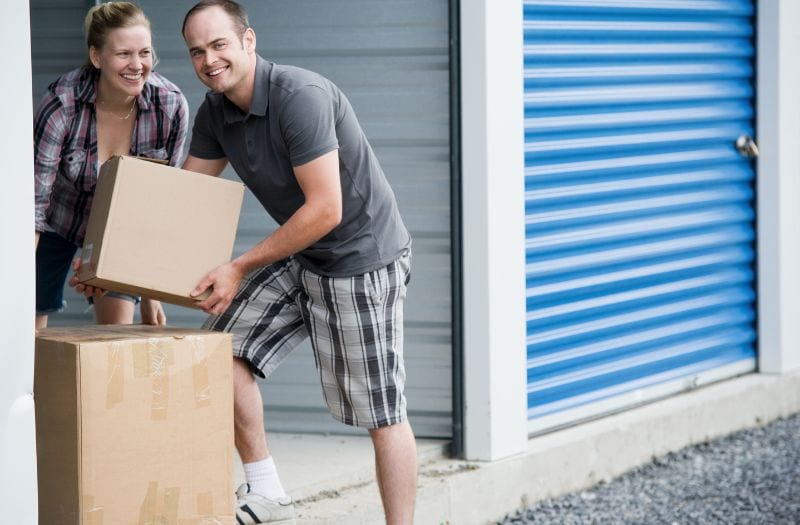 There's a good chance you have a quality self-storage unit just a few minutes from where you live, and you can find a size that fits your needs at a great price. Having a storage unit means you don't have to sacrifice things you want just because you won't use them all of the time. Simply keep your winter items or that bread maker in your unit and pop over to grab it when it's that time of year.
Your small space doesn't limit you. For an affordable price, a storage unit can be the extension you need to keep your place from getting cluttered. There are climate-controlled units where you can store delicates, and you can also typically change the size of your unit if you end up needing something bigger down the road.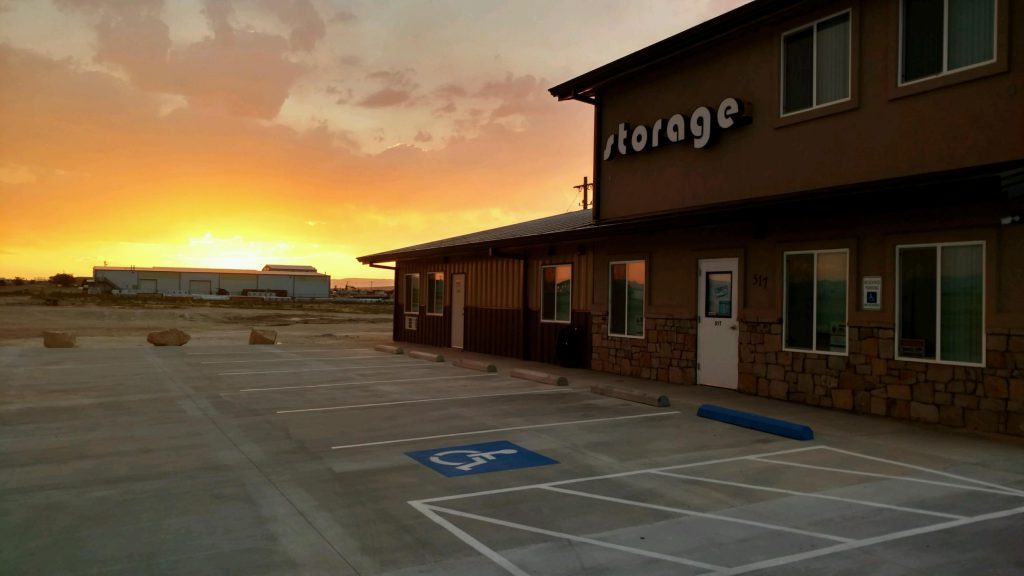 If you're looking for a storage facility to store your belongings, Armor Storage has got you covered in this department. Here at Armor Storage, we offer a wide range of unit selections and top-notch security. To learn more about our self-storage facility, please check out our website at http://armor-storage.com/.