Exercise is a vital part of your life if you want to lead a healthy lifestyle. Gone are the days when people would be rarely diagnosed with heart disease and diabetes. Fast food is marketed towards the baby boomers, Gen X and millennial consumers at a rapid clip. The importance of daily exercise can't be overstated – and we all know that it's about consistency.
The motivation to reduce the risk for developing diseases should be an organic desire and a way to ensure your bones and muscles function and don't fail as you age. You can simply go for a walk in the morning and instantly decrease your chances of suffering from diabetes. Likewise, you can stretch and practice yoga.
Another option is to buy sports equipment, and exercise whenever you want. Exercising on a regular basis is the key to strengthening your heart muscle and keeping your blood pressure where it needs to be. You will feel rejuvenated if you exercise for even 15 to 20 minutes every morning. You might not be able to wake up early in the morning and do brisk walking. It's okay if you're not an early riser.
For the people who don't want to wake early in the morning, but want to get the benefit of exercising, purchasing fitness equipment is the preferred route. However, this equipment can be bulky and a hassle to move from place to place, especially if you're moving residences. People generally find it difficult to move and store objects they don't often use, so here are some tips that you can go along with while moving and storing your fitness equipment.
Treadmill
Every treadmill is different, whether in size, prize or weight. Some are easier to move, while others are a headache and half. Generally, treadmills are made to be more mobile than ever. We've comes up with some tips to keep in mind when moving your treadmill.
Tips on how to move a treadmill without hassle
Before you think about moving your treadmill, it is important to disassemble it. At this stage, the instruction manual is something you'll want to dig up and keep handy. In case your treadmill can be folded, perform the following steps.
The treadmill should be unplugged and the safety key should be removed carefully.
Once you are done with unplugging the treadmill, you can fold the wire.
Fold the treadmill.
Be careful when transporting your treadmill down a flight of stairs. Ensure that you are not hurting yourself, bend your knees appropriately and don't overburden your back.
Rent a truck to simplify the move.
Make sure that you cover the treadmills with blankets, because while moving the truck may toss your treadmill against the side, and cause damage. Make sure it's adequately wrapped.
Re-assembling the treadmill should be seamless if you follow the manual carefully. Pro tip: If you can't find the manual, try searching for it in Google by inputting the make and model number.
If you don't have a treadmill that can be folded, follow these instructions:
Similar to the foldable treadmill, unplug it and fold the cord.
If the treadmill can be folded, ask for assistance from a helper so that you will be able to hold one end and s/he hold the other.
Keep your foot on the wheels of the treadmill and ask your helper to do the same on the side where s/he is standing.
By doing this, you will be able to balance the treadmill and once you have balanced it, you can now remove your foot from the wheels instructing your assistant to do the same.
You can now easily lift the treadmill and keep it in the truck that will help you to transport it to your new residence.
Don't forget to cover your treadmill with blankets so that it doesn't get damaged.
Once at your new residence, you can unload it and assemble at a place where you want it to be.
Expert tips on how to store your treadmill
Surely there are people who will never think they have enough space to keep sports equipment, and these folks prefer to avoid setting up their home gym.. One will always find it difficult to get a things done, but if you are clear in your head that you want it, then nothing can realistically prevent you from getting your gym in order. Here are some tips to draw from whenever you think that you don't have enough space to keep your fitness equipment.
A foldable treadmill is ideal as an option for smaller spaces because when you fold it, and it's not in use, you can arrange the space as you see fit.
Keep the treadmill at a place where you can clean it every day so that dust doesn't settle. Try to keep a mat under it and protect it with a treadmill cover.
Make sure your treadmill is secured at a leveled surface.
Indoor Cycling Bike
Most of us are busy as it is – we just don't have the time to get to cycling whenever the motivation happens to strike. However, by cycling just for 25-30 minutes a day, you can protect yourself from diseases like diabetes, heart attacks, depression, and obesity. This is also why more people are reaping the benefits of indoor cycling bikes — they can get the feel of cycling from the comfort of home. This equipment is also much more compact than gym equipment and is's easy to store.
Tips for Moving an Indoor Cycling Bike
Carefully unscrew the pedals of the cycling bike.
Keep the screws where you can easily find them you so that they don't get misplaced.
Your cycling bike is compact it's easy to transport, so you can simply rent a truck to move it around.
It's a good idea to cover it with blankets so that the bike doesn't get damaged during the move.
Now that you have your cycling bike at your new place, you can simply unload it from the truck, reassemble it and keep it in a designated storage area or even your living room or bedroom.
Now it's ready for you to use for the morning or late night exercise routine.
Tips for Storing an Indoor Stationary Bike
The cycling bikes are very compact and generally don't require much space. You can put it anywhere, whether it's your bedroom or your living room.
If you have a long enough balcony or patio, you can always set up your cycling bike there and enjoy the outdoor workout.
Like most gadgets around the house, your cycling bike requires maintenance. Keep it in a place that you can clean every day. Another alternative is to buy a cover so that dust doesn't accumulate.
It's not a bad idea to keep that indoor cycling bike near your office – or in your office — so that you can get work an exercise routine into your day stay inspired to maintain an active lifestyle.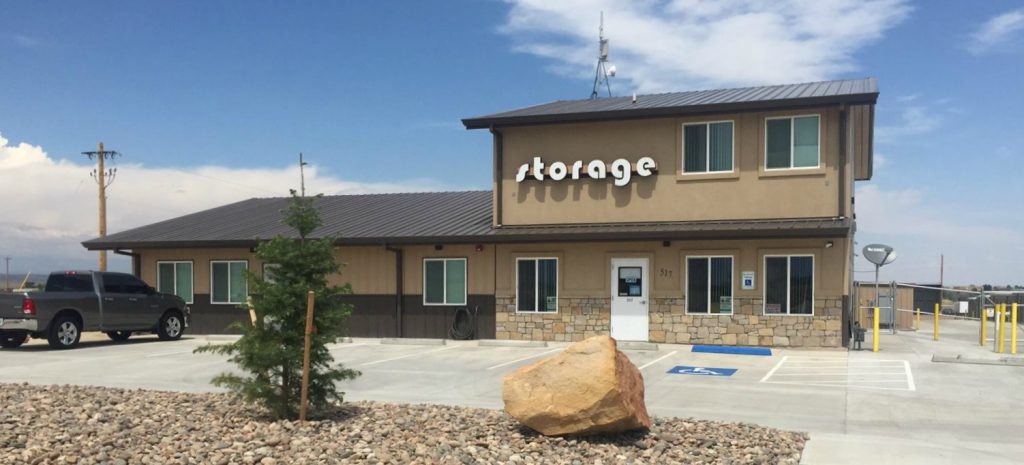 If you're looking for a storage facility to store your belongings, Armor Storage has got you covered in this department. Here at Armor Storage, we offer a wide range of unit selections and top-notch security. To learn more about our self-storage facility, please check out our website at http://armor-storage.com/.