Have you ever walked into an AirBNB or a nice hotel room? When you walk in, it feels so relaxing. Successful resort operators and individual rental property experts know how to design rooms and properties for maximum effect. They pick the right colors, arrange nice layouts, open things up with light and make sure it smells nice inside.
One of the biggest things they do, though, is get rid of "stuff". You won't find a lot of clutter around these places. Everything has a designated spot, and you only see what needs to be there. There aren't any drawers stuffed to the brim with junk, and the kitchen areas are well-organized with designated places for every piece of flatware and kitchen appliance.
You can get the same feeling in your house, it's just harder because you've usually got a lot more stuff. With the trite organization methods, you can sort through your stuff and create the calm and inviting environment you crave. The bonus is that finding what you need will be easier for you and anyone else in your family.
Here are 11 awesome home organization tips that won't break the bank.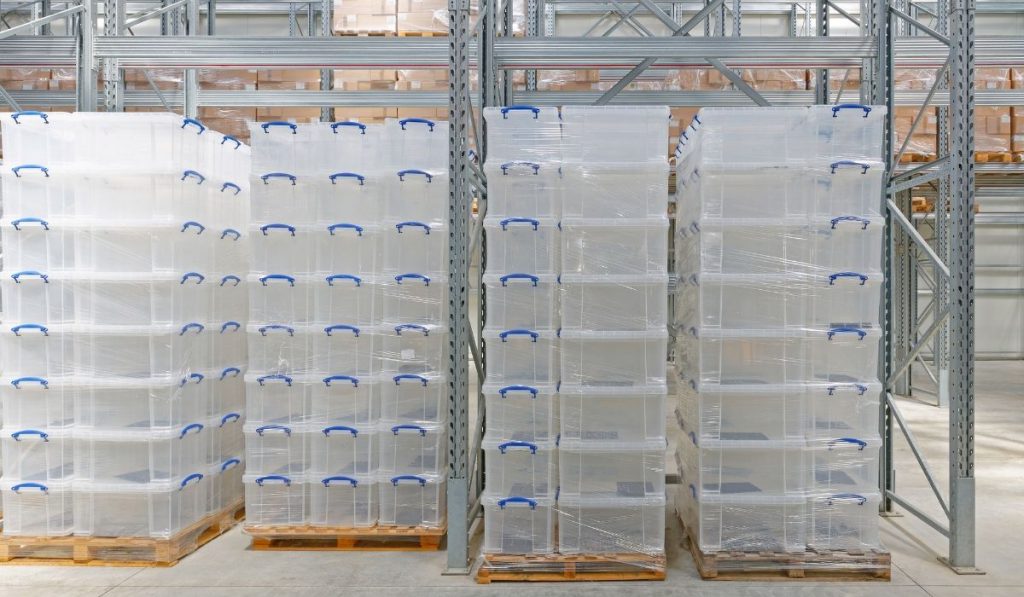 1. Buy See-Through Plastic Containers
This is a huge organization tip because, so often, we toss things into drawers or boxes and have no idea what's in there once the lid closes. Sure, your stuff is put away, but it's not exactly organized if you can't recall where anything is. You don't have to break the bank by buying fancy plastic containers. Just buy stuff online that will last. See-through containers make it easy to see what you've got inside your container so you don't have to rip through everything to remember where you put something.
2. Use Labels
Whether you're using a piece of masking tape and a black pen or you go out and buy a label maker, putting labels on things will make your home a lot more organized. Your kids, partner, guests, or whoever else is pitching in will also know where they should put things instead of tossing them in random spots. You can label places for school supplies, extension cords, electronics, or whatever else you need.
3. Separate the Seasons
If you're living somewhere where it's swimming in the summer and snow in the winter, you probably have a lot of stuff in your closets that don't need to be there all year long. Take your winter coats out of the closet and stuff them in boxes instead.
4. Use the Space Under Your Bed
The room under beds often goes unused. You can find affordable storage containers with wheels on them that are designed to roll in and out from under beds. Instead of tossing your shoes in a pile under there, you can stay organized by keeping them in sealed containers.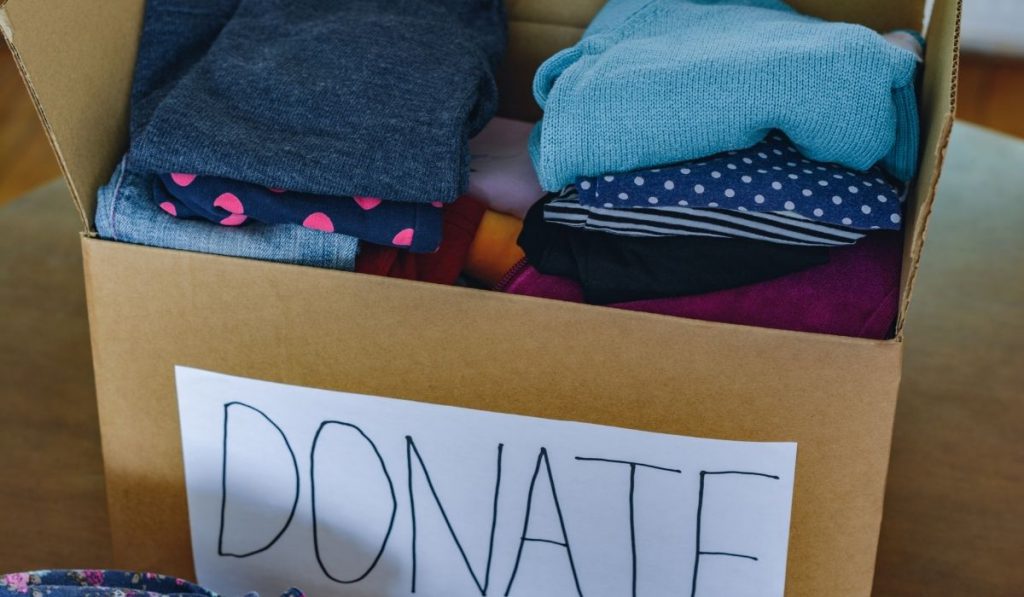 5. Donate Stuff You Don't Use
If you're feeling like your place is a bit cluttered, you can get rid of stuff for free by donating it to charity. Several stores will take donations, and it's perfect for clothes that don't fit anymore or toys you don't need. You can even write off the tax value of the donations to save a little money when it comes time to file taxes in April the next year.
6. Sell Things on Facebook Marketplace
A lot of people are surprised at how well their old things sell on Facebook. If you aren't using Facebook Marketplace, then you should check it out. It's a thriving marketplace where people can save a ton of money by buying things second-hand. Reducing clutter while you make money, what could be better? You'll get organized a lot faster, and once you make money you probably won't be so emotionally attached to things you aren't using any longer.
7. Build It Yourself
You can save money by purchasing shelving units you build by yourself (hello Ikea). Even though it will take you some time, you will definitely save some money by organizing with DIY furniture. They are great too for places like basements or bedrooms where you need a lot of different compartments for things like toys and clothes. Just be patient when you start out and remember to keep breathing the first time you run into a challenge and you have to go back a few steps to build it right.
8. Buy Storage Furniture & Containers Second-Hand
We've already touched on getting organized and saving money by donating or selling things you don't need anymore, but you can also be a buyer and organize your home on a budget. Odds are someone is selling something that is exactly what you're looking for or pretty darn close to it. You can save a lot of money and find those containers, racks, or shelves you need to get organized.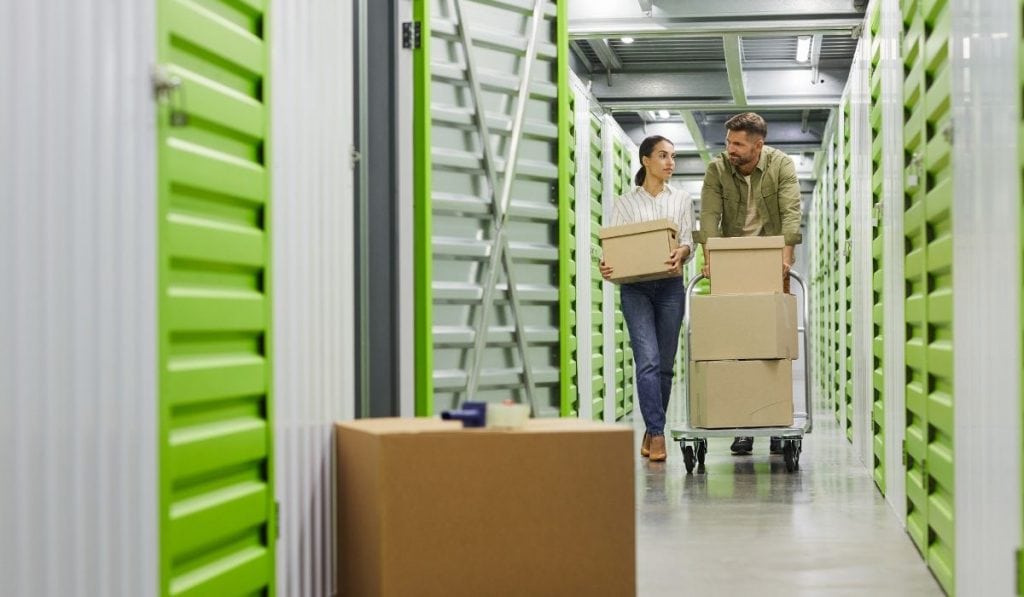 9. Rent a Storage Unit
If you think about it, renting a storage unit can be the ultimate money saver when it comes to organizing. Most people in life get to the point where they have so much stuff they feel like the only option is to buy a bigger house or move into a bigger apartment. You end up spending a lot more on housing costs. With a storage unit, you can save and find a place close to home to keep things like bikes during the winter or all of your winter clothes while it's hot outside.
10. Recycle Old Boxes
Things like shoe boxes are great little containers for tools, sewing supplies, pens, small toys, or whatever else needs organizing. They're sturdy enough to last and take a bit of a beating as well. You can write on the outside or put a label on them and stick them in a row on a shelf.
11. Use a Virtual Planner
What about time? People are busy worrying about organizing stuff, but typically organizing your time has a way bigger upside. If you're not syncing with your family on a shared calendar, you're missing out. These are usually software tools that are free to use and can help you organize where everyone needs to be and when.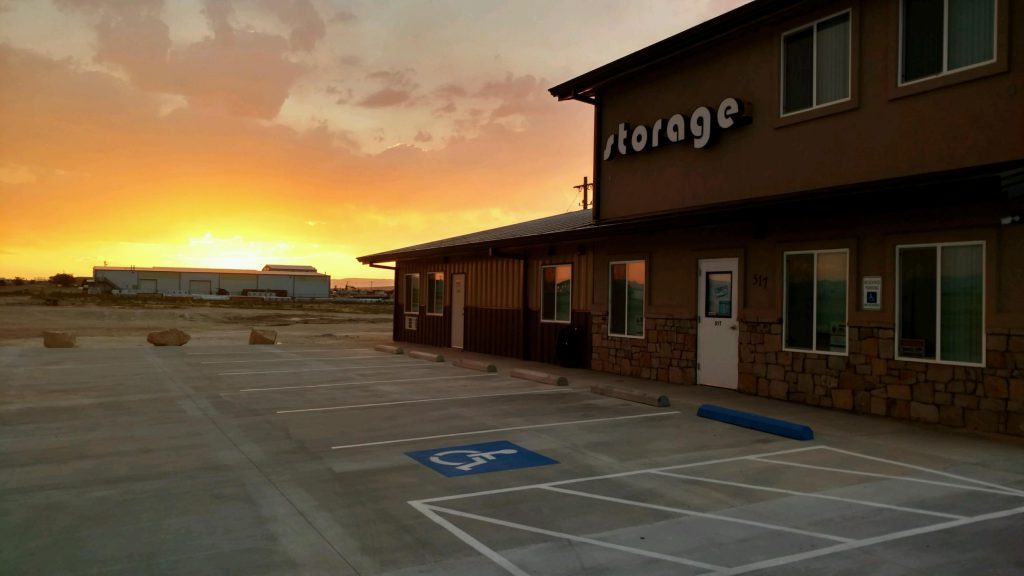 If you're looking for a storage facility to store your belongings, Armor Storage has got you covered in this department. Here at Armor Storage, we offer a wide range of unit selections and top-notch security. To learn more about our self-storage facility, please check out our website at http://armor-storage.com/.