Deciding what to wear is hard enough on a good day. When your closet is a mess, good luck trying to find an outfit for work or a night out. You'll probably end up scrounging around for something and throwing it in the dryer to get some of the wrinkles out. If you're not that bad, you might deal with the issue of wearing the same handful of items in a small rotation even though you own plenty of clothing.
How do you get the most out of your wardrobe and keep everything in good condition? With an organized closet, it's easier to know what you have and keep your clothes in better shape for longer. It's easier said than done. With busy lives and a calendar full of obligations, it's hard to keep things tidy in your closet or bedroom. However, sticking to a system is the best way to look good and save money. 
We've put together some tips that you can use to organize your clothes. It'll help you avoid buying three of the same shirt and will assist you in wearing different outfits to make it seem like you have more clothes than you do. Here are some ways to organize your clothes starting today.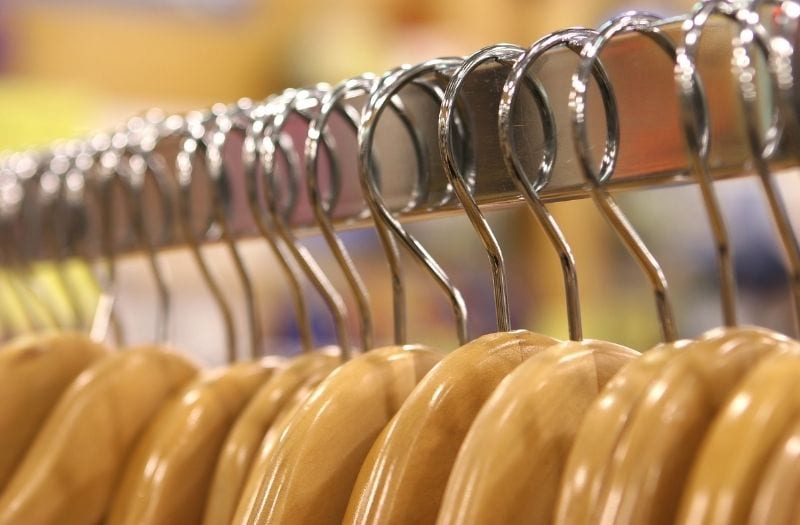 Buy High-Quality Hangers
If you're a grownup, it's time to do grownup things. Using the complementary metal hangers from the dry cleaner is fine, but you owe it to yourself to do better. Investing in higher-quality plastic or wooden hangers will space your closet and make it easier to see what's in your closet. Those thin metal hangers scrunch together, and your clothes will wrinkle faster. You'll feel better hanging shirts and dresses, and you'll be able to choose what to wear faster in the mornings.
Take Advantage of Vertical Space
Whenever possible, add shelves to open spaces. Typically, people have a ton of unused space on the sides or in the bottoms of their closets. You can either buy small shelving units or install custom shelves in your closet where you can store shoes, purses, ties, socks, and other accessories. It's better than keeping things in drawers, or worse, in piles at the bottom of your closet.
Shelving units in your closet are great for organization, but they're also a space saver in other parts of your room. You'll have more areas to use for sitting or open spaces rather than putting in a dresser to keep your extra stuff.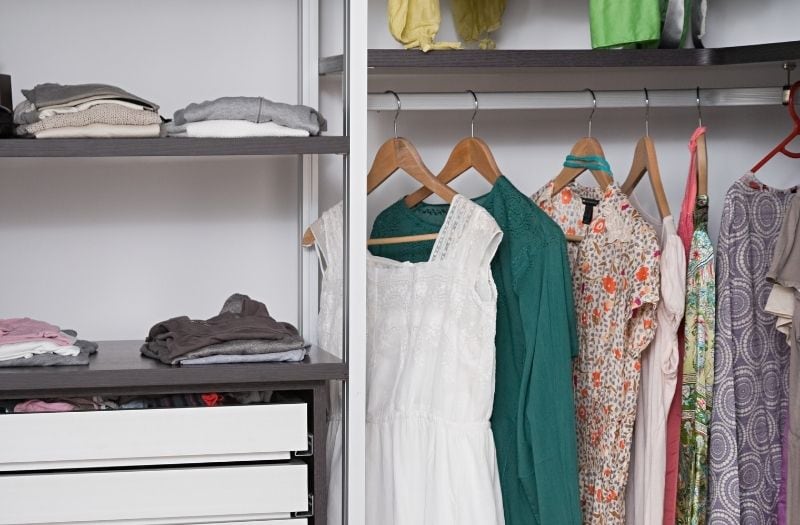 Use Closet Dividers
Find a way to divide your closet bar so you know where to put that skirt or blouse, or dress shirt. Don't just hang things up randomly. You're going to end up pulling things off of the rack and putting them back on, searching for a specific item. Make putting your clothes away simpler with dividers that sit on your hanging bar. You can make as many sections as you need and go from there.
Clear Out Your Seasonal Clothes
Too many people make the mistake of keeping all of their clothes in their closets all year. It doesn't matter if it's the middle of the summer; your down overcoat is still sitting there at the end of your closet. 
Make things easy by keeping your seasonal clothes somewhere else. Eliminating unnecessary items from your wardrobe reduces decision fatigue and gives you more room to work with the clothes you need. If you have the space, pack your seasonal clothes up in the basement or garage, or you can rent a self-storage unit at an affordable price.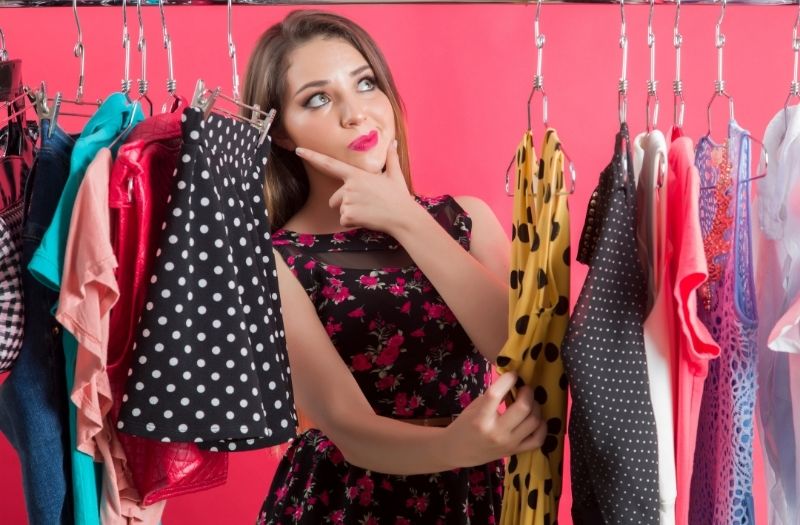 Purge Every Year
How often do you look through your clothing and feel unexcited about what you have? It happens to all of us at some point. We end up wearing a handful of items we're comfortable in, but for whatever reason, that one shirt or those jeans we swore we'd be into at some point are still taking up space. 
Having clothes you love makes it easier to stay organized. Likewise, you should get rid of things you don't like! People don't want to shop when they have drawers full of clothing. It feels excessive. When your closet is bare or half-full, you feel better about shopping online or going to the mall. 
Schedule a weekend where you go through all of your clothes. Be honest with yourself about how often you wear them. Get rid of the things you never wear or that are getting tattered. Donate what you can and throw away the rest. 
Keep Your Laundry Room Clean
When you have a clean laundry room and a laundry system, you're more organized and will get more out of your clothing. Keep your laundry room clean, so you feel better about doing the laundry. It's weird, some people love doing the laundry, and others absolutely hate it. Wherever you are on the spectrum, a clean room, racks, a good iron, plenty of laundry baskets, and cleaning supplies will get the laundry done faster, and it will feel like less of a chore.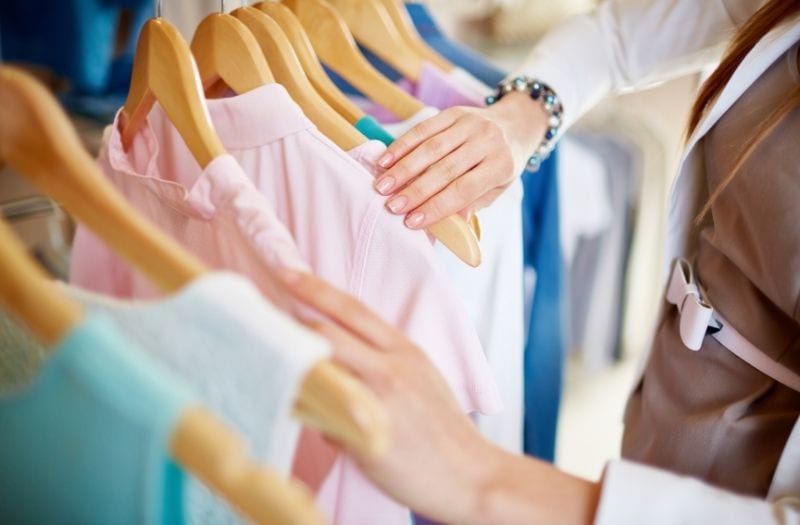 Separate Work & Play
Another great organization tip is to keep your clothes, wherever you have them, and separate them by purpose. Store or hang your work clothes together, and then put all of your exercise clothes in the same drawer or dresser. You'll know where to go to look for things to wear depending on the occasion. If you want to kick things up a notch even further, you can label bins, drawers, and shelves to make things clearer for you or anyone else in the family who does the laundry. It doesn't so much matter where things go, but rather that you have a system in place to keep things tidy.
Hang Everything Clean on the Same Side of Your Closet
It's hard trying to remember how long it's been since you've worn your favorite sweater. At the same time, you don't want to be that person in the office who wears the same outfit every other day. How do you keep things in a steady rotation?
One way to track what you wear and when is to always hang newly-laundered items on the same end of your closet. Then, you can pick what to wear from the other side confidently because you know it's been a while since you've put it on. As you put new clothes up, it will gradually push the older items to the other side, and you can pluck them off and wear it with confidence, knowing it's been a week or two. 
Use the Space Under Your Bed
Finding other areas in your room to store clothes you wear less often is another great tip. Under your bed is a particularly valuable piece of real estate for organizing shoes and clothes. You can buy storage bins with wheels that push in and out quickly. If you can, buy clear plastic containers so you can see what's inside each without having to open it every time you need to find something. 
Staying organized with your clothing is key to getting maximum value for your money and looking the way you want to. You'll feel better knowing you have clothes that you love, and you'll enjoy the absence of unnecessary clutter. If it's been some time since you went through your clothes, it's time for a refresher. Build a system that isn't overly complicated. Design something you'll maintain long-term and go from there. Soon, you'll know which clothes to keep and what you can get rid of. Once you have some space, then it's time to start building a wardrobe you love.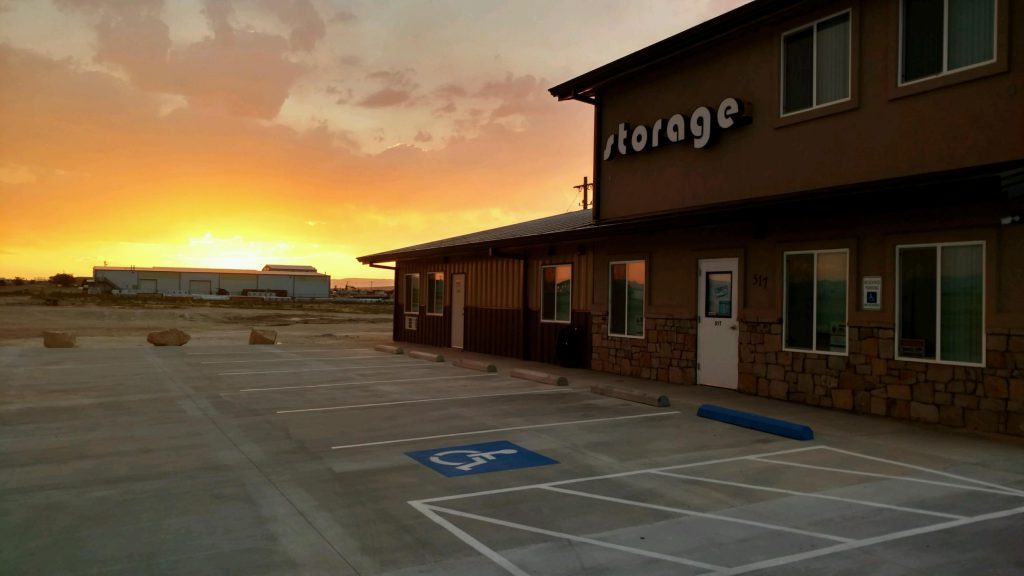 If you're looking for a storage facility to store your belongings, Armor Storage has got you covered in this department. Here at Armor Storage, we offer a wide range of unit selections and top-notch security. To learn more about our self-storage facility, please check out our website at http://armor-storage.com/.